Latest Grooming Testimonial
"You can only truly appreciate the value of an experienced professional, when you present them with a seemingly impossible task… and that is exactly what I asked of Louise.
Louise has been clipping my Cocker Spaniels every 2 – 3 months for over 10 years now, since the early 'Pets at Home' days.. I have always been extremely happy with EVERY aspect of her service, from her patient TLC through to her perfect attention to detail with paws and especially ears!
Last year I moved out of Bedford to a Northampton farm environment. Ashamed as I am to say, (although always healthy and loved) the dogs coats and overall condition was appalling.
They were not brushed or bathed for a year. A year of muddy, boggy, rabbit chasing, pond swimming, running wild and living outside. Their coats were like long giant matted carpets of dreadlocks … And they stank!
Yesterday, they went to see Louise… She didn't even bat an eyelid, and got on with the job.
Well I hope you can see the photos alongside this, because Louise's magic speaks for itself! These pictures were all taken on the same day, I promise you."
Gabrielle Richardson – New lodge Vineyard, Northamptonshire
"I have brought my dogs to Louise for over 10 years. I have always found her to be very patient and kind with my dogs and very accommodating as to how I like my dogs to look. I wouldn't go anywhere else."
Pam from Sandy
"Been coming to Lou's for 12 years. First with my Spaniel, Henry and my German Shepherd, Duke and now with this big boy Luca. I wouldn't go anywhere else."
Jeff from Bedford
"I have been taking my Cockapoos & American Cocker to Louise for nearly 9 years. She is so friendly and greets my dogs on arrival and they trust her totally. My dogs always look great when she grooms them, she does a fabulous job and is a natural caring animal lover.
I recommended her as the best groomer & friend I have ever used and would hate to go anywhere else. I have urged all my friends and new pet owners to go to Louise. A big thank you Louise."
Lynn, Pavenham
"I have been using Louise at Crystal Care Grooming for about seven years. Firstly Louise was fantastic with my Norwegian Forest cat Boris whose fur needed grooming regularly. At the time I could not find anybody to attempt to groom a cat.
Louise now grooms my German Shepherd Max. He loves to see his friend Jim, Louise's dog. After a good wash and dry with a hairdryer, not a heated cabinet, Max's fur is shining and he smells lovely. I would not go anywhere else."
Barbara Blundell
"I have a 8 year old Yorkie Doodle, which Louise cuts regularly. She is a wonderful, caring person. I would recommend her to anyone."
B. Barrett – Bedford
"We have taken our Bichon Frise, "Snoop", to Louise for over 8 years now and as always are met with exceptional service. We had previously struggled to find a good groomer and were overjoyed to find Louise.
Louise is excellent with "Snoop" and always does a fantastic job. We have recommended Crystal Care Grooming too many friends and will continue to do so."
K.Gomez – Bedford
"I first met Louise when she worked at Pets at Home over 10 years ago when I brought in Dudley, an Old English Sheepdog pup. I only had him a year and had to give him back to the breeder. Now I have a Westie, Maggie and Tilly, a Shitzu and Lou grooms them regularly.
I have always found Lou to be kind and caring to my dogs and she is an excellent groomer. Plus she always gives me loads of advice when I need it."
Norma from St Neots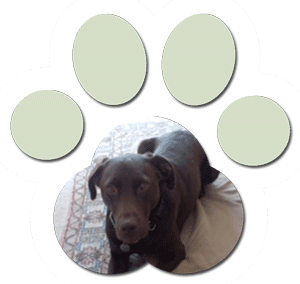 "Louise has been grooming both Rosie and Twix for a number of years and she understands "dog"! Both dogs look really good after their grooming and I would highly recommend Louise and Crystal Care for all dog grooming needs."
Lyn Vaughan
"LuLu is a 4 year old moggy (believe it or not) with some British Blue in her. We were assured by the breeder that she was short haired yet as she has grown so has her coat. LuLu is prone to matting so her coat needs regular attention. Louise has been attending to LuLu for the past year and was a real challenge on her first visit with matts that were pulling at her skin and becoming sore and painful. Louise was patient, loving and thorough and always provides an excellent service, so I would have no hesitation in recommending her.
In fact LuLu knows now that Louise will make her feel better and sounds like a motor during her visits often giving Louise the 'bum salute'!! Thankyou Louise."
Joanne Branson-Budd
"I have used Louise for a number of years now to take care of all the grooming needs for both my cockers and would not use anyone else. She does exactly as you ask – I like my cockers to have a natural look and they always look great afterwards. One of my dogs is particularly nervous so I like to stay and this is fine, but you don't have to.
He has now become comfortable with Louise and I would not dream of taking him anywhere else. She is fantastic with my Oscar and Harvey and I am always more than pleased with the job she does. I would highly recommend Louise to everyone. Top class service every time, plus Louise is a lovely person who I totally trust with my dogs."
Helen Field
Each grooming session is on an individual basis by appointment only, with only one animal in the salon at any one time. I provide a personal and professional service to each and every customer.